Join AxxonSoft at Safety & Security Asia 2014
08/22/2014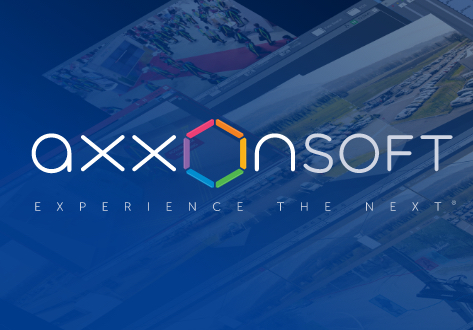 AxxonSoft invites all comers to visit the company at the Safety & Security Asia 2014 expo conference, which will be held in Singapore from 27 to 29 August. In addition to demonstrating its award-winning security software, AxxonSoft is the exclusive diamond-level sponsor for this year's event.
A marquee world-class event on security technology, Safety & Security Asia 2014 will be held at Singapore's Marina Bay Sands luxury hotel. For the thirteenth year now, organizers of the top-tier event invite visitors to try out the latest breakthroughs in fire, safety and security systems. The expo will also host a demonstration of state-of-the-art security hardware for personal, property, commercial and industrial security as well as special police and civil defense equipment.
Safety & Security Asia 2014 will bring together 150 leading international companies from 12 countries, presenting their unique solutions for personal, public and fire safety. The over 4,000 guests are slated to include leading industry experts and government officials.
AxxonSoft initiated its presence in Asia five years ago, quickly winning both client trust and a solid position on the Asian market. By regularly participating in regional exhibitions and events, the company has been able to increase the visibility of its products both locally and worldwide.
At its stand, AxxonSoft will showcase the Axxon Next video management software (VMS), which leverages technological breakthroughs to set the new industry standard for performance, reliability, efficiency, functionality, and ease of use.
In addition to Axxon Next, demos will also include the Axxon Intellect PSIM software platform, which is well known to users worldwide for its ability to create sophisticated security systems for the needs of complex and geographically distributed sites. Expo visitors will also be able to see vertical industry solutions based on the Axxon Intellect platform, such as the Face-Intellect facial recognition system.
In events held at the conference, specialists and developers of the hottest technologies will describe current issues in security and surveillance, as well as present leading-edge solutions and products for incident prevention.
The seventh annual Merlion Awards are planned for the expo as well. The Merlion Awards serve as recognition for innovative companies whose products and solutions, in the eyes of the panel of judges, meet the most stringent quality standards and competitive requirements of the security market in Southeast Asia and worldwide. The award is issued in four categories: Video Management Systems, Access Control, Intrusion and Fire Alarms, and Mobility Technologies.
We invite our colleagues, guests, partners and clients to Stand 1C07!
Exhibition site:
Marina Bay Sands, Singapore
Event dates: 27–29 August 2014
AxxonSoft stand: 1C07